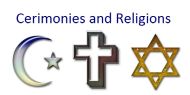 Description and comparative analysis of the ceremonies of different religions and confessions
Cerimonies

1.2 Great blessing of the waters
This ceremony (common to the Orthodox Churches and to the Eastern Catholic Churches) takes place on 6th January, the day of the celebration of the Holy Theophanies (= Revelation of God) of the Lord God and Savior Jesus Christ, after the conclusion of the Divine Liturgy or after the vespers. A procession is formed to go to the fountain outside the church, or on a river or the sea, or at the back of the church where a support is prepared with a large container full of water for blessing. During the procession some hymns are sung, then the deacon recites a prayer aloud, and the priest recites some other prayers in a low voice; when the deacon has finished, the priest recites a prayer aloud, and then plunges the cross into the water three times, holding it with his hands together with the bunch of aromatic herbs, while singing a hymn three times, followed by the chorus. All the people present at the ceremony then go and kiss the Holy Cross held by the ministrant, while the last sprinkles the holy water on the head of each of them with a branch. Finally, a concluding hymn is sung.

The symbols present in this rite are basically three: the cross, the water and the aromatic herbs. The cross indicates the divinity of Christ, who sanctified the waters of the Jordan on the day of his baptism; water represents the purification of the faithful, which is why they are sprinkled by the celebrant; the aromatic herbs recall those that according to tradition appeared on the site of the crucifixion.

The religious value of the rite is essentially propitiatory, because it is placed at the beginning of the year, and according to the Greek tradition on this day "the heavens are open" to welcome the holy desires of the faithful.

The participation of the faithful is very large, partly because some must carry liturgical objects in the procession (icons, candles, incense), and the male faithful must recover the cross when it is thrown into the rivers or at sea.

The space of the celebration is external, even if sometimes the blessing takes place entirely inside the church; the ritual is also a challenge, because in Eastern Europe at the beginning of January the climate is often freezing, and the waters are frozen.
Pictures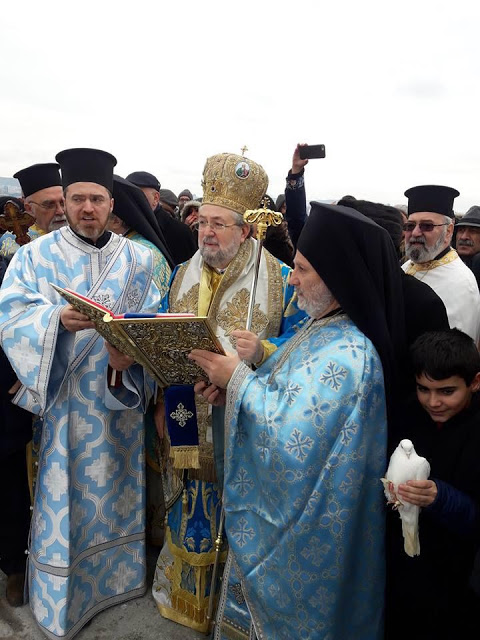 Picture of the rite at Fanar, Istanbul, Turkey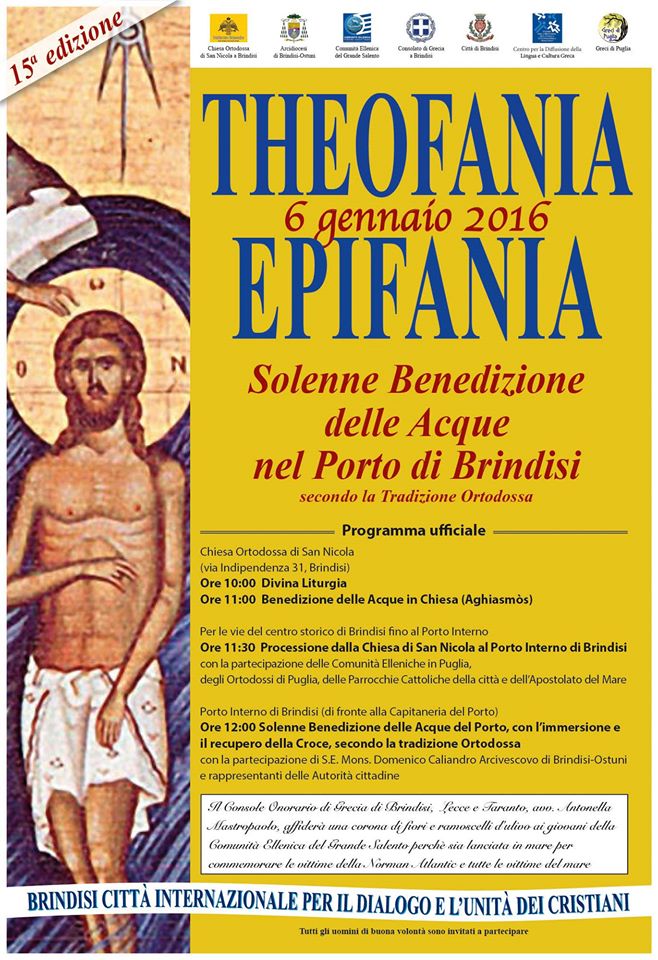 Sacred advice in Brindisi, Italy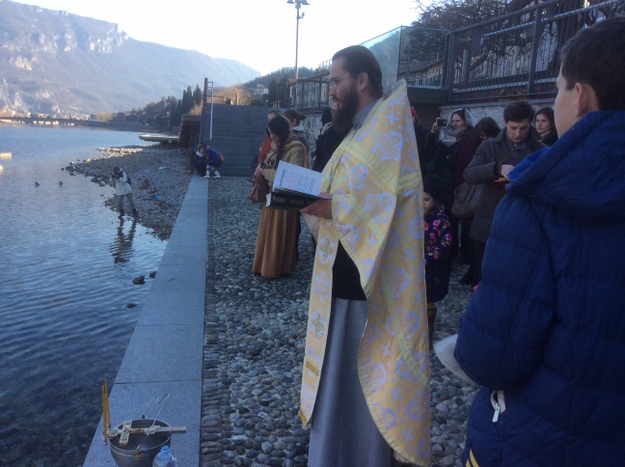 Pictures of the rite in Lecco, Italy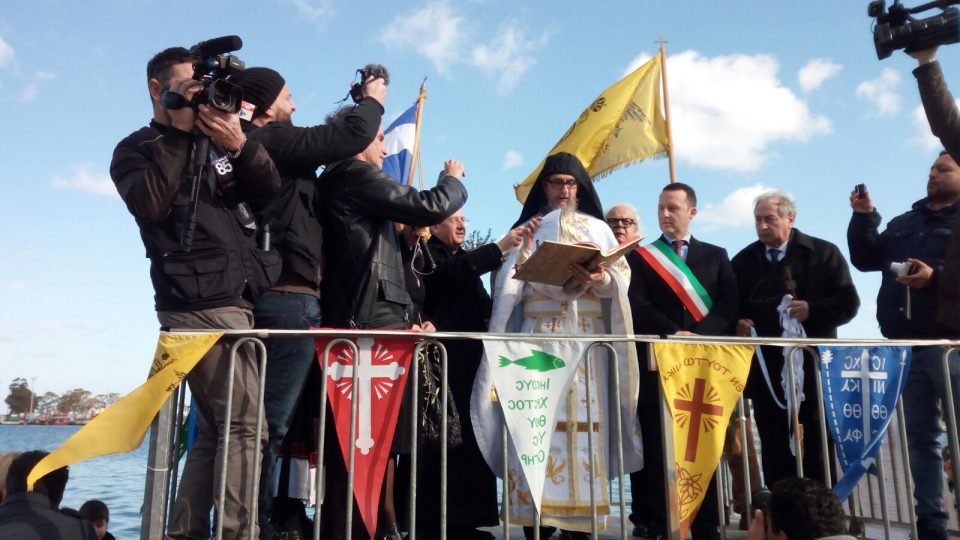 Pictures of the rite in Lecco, Italy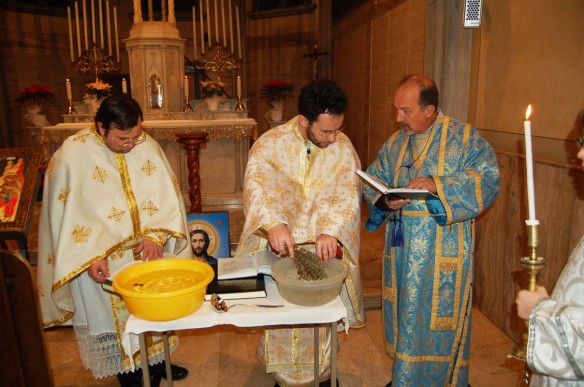 Pictures of the rite in Padua, Italy
Videos
Rite of the blessing in S. Maria in Cosmedin, Rome, Italy
Rite of the Ukraine catholic church in Florence
Rite of the Orthodox Church in Florence
Rite of the orthodox church in Palermo