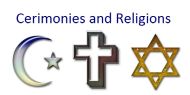 Description and comparative analysis of the ceremonies of different religions and confessions
Cerimonies

5.4. Hajj (Hadj, pilgrimage to Mecca)
Pilgrimage has always been important in various faiths but pilgrimage to Mecca for the Muslims, at least once in a life time, means fulfillment of the duties on earth and compared to the other elements of the Five Pillars, it has been the most difficult one from various points of view such as finance, health, logistics etc.

Hajj takes places during Eid al-Adha which falls about ten weeks after the Eid al-Fitr (the feast celebrated right after Ramdan).

The visual impact of millions of people of the same faith but of all kinds of ethnic origin getting together in Mecca is quite strong. According to records more than 2 million pilgrims were in Mecca for Hajj in 2018. Even it is possible to visit the holy places in Mecca and Medina (where the tomb of prophet Mohammed is located), being there during Eid al-Adha (the Feast of Sacrifice) is the most prestigious one.

Men dressed up in ihram during the pilgrimage. They dress up themselves with two white sheets of seamless cloth. Woman are dressed up simple and do not cover their faces.

Ka'aba is the holiest place for the Muslim towards which they no matter where they on Earth. It is believed to have been built by prophet Abraham and it is a simple square stone construction. During Hajj the Muslims are supposed to walk around it seven times. Then they walk between two small hillocks in the neighborhood, Safa and Marwah seven times. This is in commemoration of Hagar, the mother of Ismael, the son of Abraham looking for water for her son. The water spring she found is now called Zamzam which is about 20 meters east of Ka'aba.

After this (on the 8th of the month Dhul Hijjah) pilgrims leave Mecca for mount Mina where they spend the night. Then they proceed to Muzdalifa and stayed there. On the 10th of Dhul Hijjah the pilgrims throw seven pebbles at Jamrat al-Aqaba, one of the three pillars representing the Satan. The same day pilgrims offer the sacrifice an animal (goat, sheep or camel) at Mina.

After the sacrifice the male pilgrims shave their heads.

People in Turkey who made pilgrimage began to be called Hacı (Hadji), which is a prestigious title (or nickname).
Pictures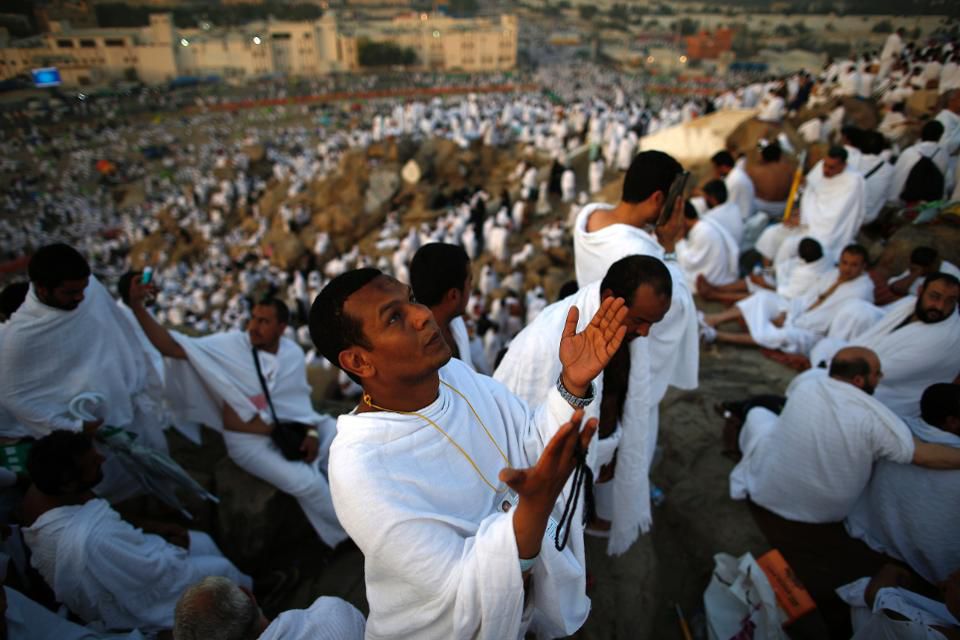 Once a year, Muslims of every ethnic group, colour, social status, and culture gather together in Mecca and stand before the Kaaba praising Allah together.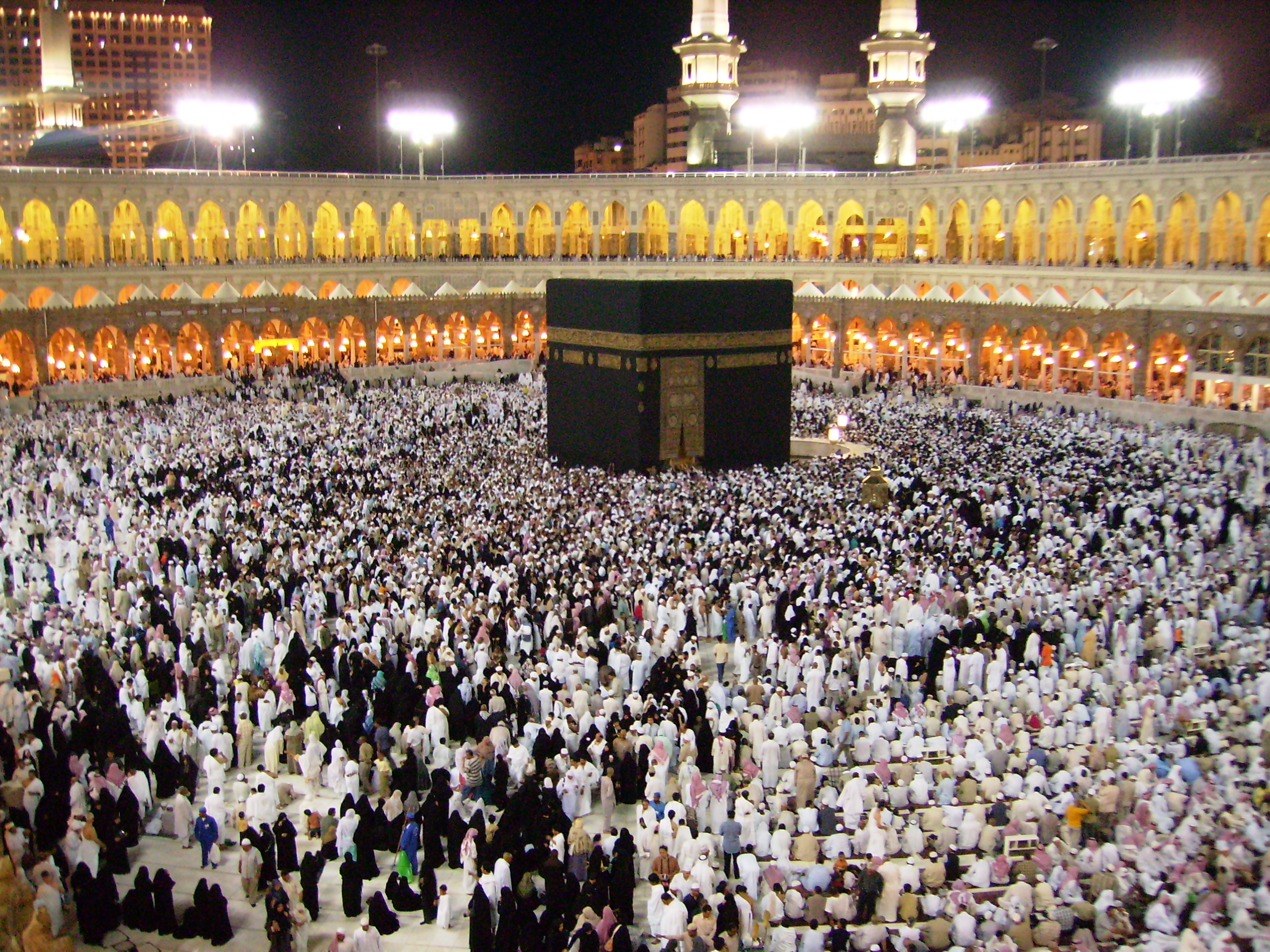 It is a ritual that is designed to promote the bonds of Islamic brotherhood and sisterhood by showing that everyone is equal in the eyes of Allah.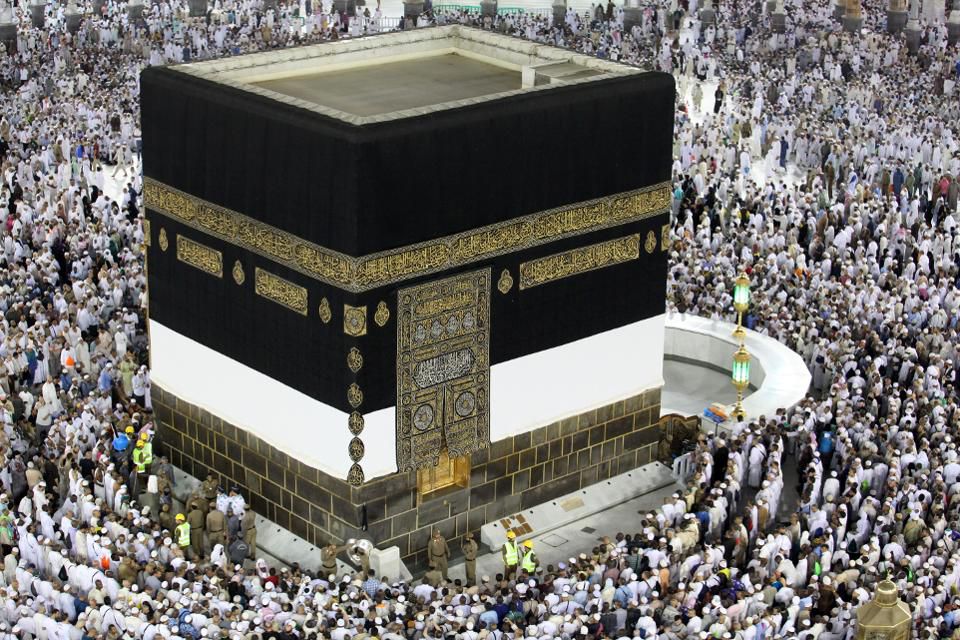 For Muslims, the Hajj is the fifth and final pillar of Islam.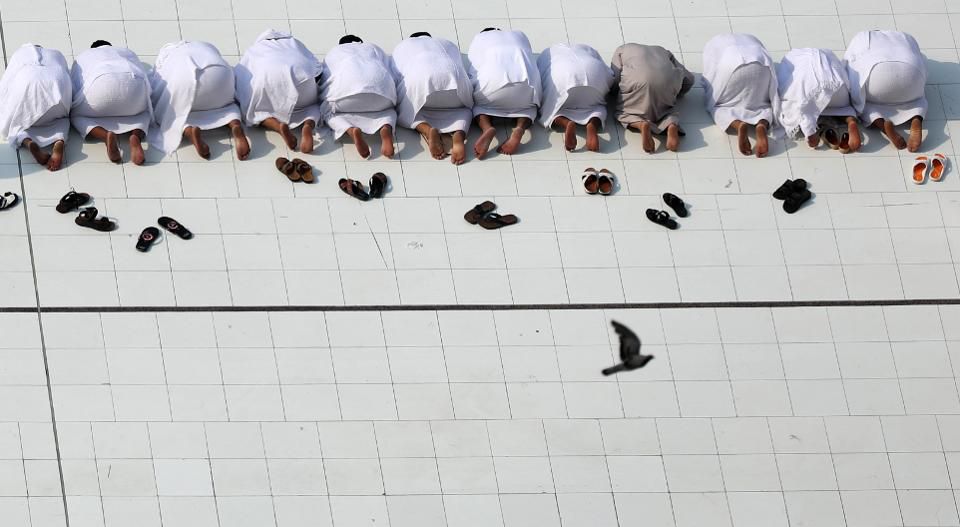 The Hajjis or pilgrims wear simple white clothes called Ihram to strip away all markers of social status, wealth, and pride. In the Hajj all are truly equal.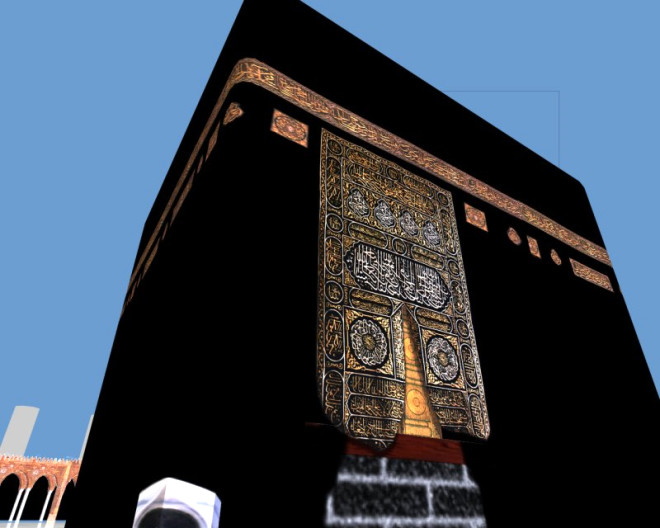 Mecca is a place that is holy to all Muslims.
Videos
A short video about Hajj.