4. Use of Distancing and Simulation
Exploring cultural and religious differences in the classroom may feel threatening for many students. They could perceive it as an intrusion in their private life. If pressed to confess their personal beliefs and practice, they can easily become defensive. Students from minority groups may feel that they are singled out or that their loyalty is put to the test.
A variety of
distancing techniques
can be used to engage pupils in intercultural dialogue without undue embarrassment, anxiety or fear. Some examples include:
using real people as exemplary studies - religious leaders, cultural heroes, celebrities
using fictional characters from movies and literature who represent various religious beliefs and practices
using stories and artefacts to depict various cultures and spiritual traditions
Examples need to be realistic, meaningful and relevant to the pupils, but sufficiently removed from their personal lives to ensure safety. Distancing techniques serve to
depersonalize
contentious situations.
Simulations
are a potent educational tool that makes use of distancing. Students role-play real life scenarios that deal with diversity, conflict and moral dilemmas. Being in a role, identifying with a character and responding to the emergent situation in the here-and-now allows pupils to explore different solutions in fun and creative way. Pretending to be somebody else gives a new perspective that can be liberating.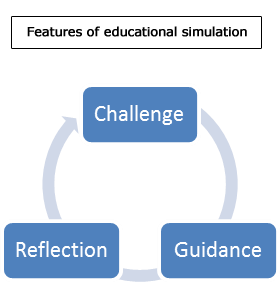 Students should be helped to really step into the shoes of their character and impersonate him/her as vividly as possible. The teacher encourages risk-taking and guarantees that no harm will be done. She can pause the simulation at critical moments. This allows more time for students to assess the situation and decide how to act. After the enactment, structured
de-roling and reflection
should be initiated.
A major advantage of educational simulations is that they provide "hands-on" training. Students become active participants and learn by doing, gaining practical knowledge and personal experience along the way. Simulations call for students to be flexible and to adapt to change. They enable them to transfer knowledge and skills from one environment to another which results in improved self-efficacy.