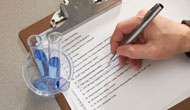 This section presents the main information about the Pathway through Religions project

Context
Migrations towards Europe and within European countries, is part of the history of the continent. As a consequence the composition of the religious beliefs within the European population is changing.

Objectives
The aims of the Pathway through Religions project are:
To promote awareness of religions and foster a sense of mutual tolerance
To provide secondary school teachers with the competences to deal with multi-religious classes
To develop students' social, civic and intercultural competences and prevent discriminating behaviours

Target Groups
The main target groups of the project are secondary schools teachers and students

Activities
The project activities will be organized in the following phases:
Phase 1 –Teachers Guide on How to Deal with Diversity in the Classroom
The guide aims at providing secondary school teachers with a consistent set of learning materials to develop the necessary skills in order to deal with complex and diverse classrooms, resulting from migrations and refugees phenomenon.
Phase 2 –Interactive Didactical Map of Religious Sites
This phase is dedicated to the creation of a Interactive Didactical Map of Religious Sites: places (e.g. pilgrims' routes, ghettos, hostel for pilgrims etc.), sites of worship (churches, synagogues, mosques) and/or artistic masterpieces (e.g. paintings, statues etc.) that are significant from a religious point of view and build a consistent set of teaching and learning information to in depth the knowledge of the different religions cohabiting in the local areas.
Phase 3 –On-line Training Course on a Comparative Analysis of Religious Traditions
This phase is dedicated to the creation of an online training course to promote, through mutual understanding, a better integration among students with different religious beliefs and backgrounds within their classes.
Phase 4 - Training and Multiplier events
Workshops addressed to teacher, school directors and policy makers will be organized in order to test and present the project results.

Expected Results
The main project deliverables include:
Teachers' guide on how to deal with diversity in the classroom
Interactive didactical map of religious sites
Online training course on a comparative analysis of religious traditions