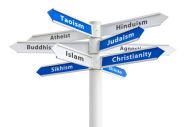 An interactive didactical map interactive didactical map giving access to sites with a religious relevance.
Back to the Religious Sites List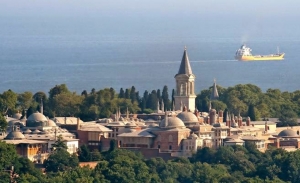 Topkapı Palace Holy Relics
Istanbul, Turkey
WEB SITE
www.topkapisarayi.gov.tr
DESCRIPTION OF THE RELIGIOUS SITE
DESCRIPTION
After the conquest of Istanbul the palace was constructed. Palace with its Main Gate has four courtyards. At the first courtyard there were armoury, oven and hospital. Second courtyard was the Divan Square. The third courtyard was 'Enderun- Inner Palace' and finally the Imperial Sofa courtyard.
HISTORICAL RELEVANCE
The Palace was constructed between 1453-1478. Topkapı palace, was the administrative, educational and art center of the Empire for nearly four hundred years until the Ottoman Dynasty moved to the Dolmabahçe Palace in 19th century.
INTER-RELIGIOUS RELEVANCE
There are also holy relics attributed to other prophets and to the companions of the Prophet Muhammed: the tray used by Abraham; the staff of Moses; the sword of David; the robe of Joseph; the swords of the Prophet Muhammed's companions; the shirt, mantle, praying mat and the chest of Muhammed's daughter Fatimah.
RELIGIOUS INFLUENCE
The most important holy relics are the Holy Mantle of the Prophet; the hair from the Prophet's beard; the reliquary in which was kept the Prophet's tooth, broken during the battle of Uhud; the footprints, letters, bow and sword of the Prophet.
HOW TO USE WITH THE STUDENTS
Virtual Visit A powepoint presentation of the holy relics that are important for monotheistec religions in the classroom may be useful.
REFERENCE TO THE GUIDELINE