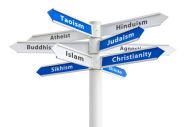 An interactive didactical map interactive didactical map giving access to sites with a religious relevance.
Back to the Religious Sites List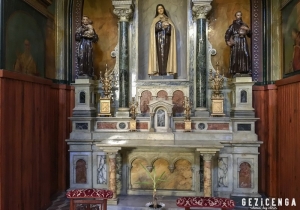 Saint Polycarp Church
Izmir, Turkey
DESCRIPTION OF THE RELIGIOUS SITE
DESCRIPTION
The Saint Polycarp Church is the oldest church in Izmir and represents ancient Smyrna's role as one of the Seven Churches of Revelation.
HISTORICAL RELEVANCE
Saint Polycarp was converted by the John the Apostle and became Bishop of Smyrna. He was martyred by the Romans at age 86 in 155 AD at Kadifekale, which was atop the hill near modern-day Izmir. According to tradition, when they tried to burn Polycarp at the stake, the flames wouldn't touch him. They finally stabbed him to death. The Church of Saint Polycarp was reconstructed in 1620.
INTER-RELIGIOUS RELEVANCE
The Church is the oldest still functioning Christian house of worship in the city. Its survival during the 1922 fire, which razed all neighbouring buildings to the ground, was nothing short of miraculous.
RELIGIOUS INFLUENCE
The Church is named in honour of the city's patron Saint, that was converted to Christianity by St John the Evangelist and became Bishop of Smyrna.
HOW TO USE WITH THE STUDENTS
Direct visit
REFERENCE TO THE GUIDELINE