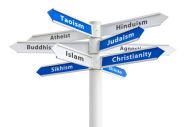 An interactive didactical map interactive didactical map giving access to sites with a religious relevance.
Back to the Religious Sites List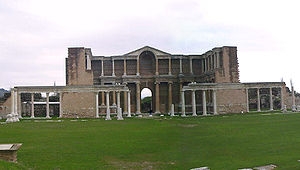 The Sardis Synagogue
Manisa,Turkey
DESCRIPTION OF THE RELIGIOUS SITE
DESCRIPTION
The Synagogue discovered at Sardis dates from the 3rd century AD. At that time the Jewish community was wealthy and Jews held seats on the city council and important offices in the Roman civil administration. The ruins of the synagogue include splendid mosaic floors, some walls and columns, and over 80 Greek and seven Hebrew inscriptions.
HISTORICAL RELEVANCE
The beginning of the Jewish settlement in Sardis are believed to belong to the 3rd century BCE, when Jews from Babylonia and other countries were encouraged to settle in the city by the Seleucid King Antiochus III (223-187 BCE).
INTER-RELIGIOUS RELEVANCE
It has been assumed that the building was converted into a synagogue at a later date following itsacquisitionby the Jewish community, while according to the other view the inclusionof the synagogue within a public space along with the many Greek inscriptions should be understood as an expression of the Hellenistic nature of local Judaism.
RELIGIOUS INFLUENCE
The monumental synagogue was the center of Jewish religious life at Sardis during the late Roman period. It is the largest known synagogue of the ancient World.
HOW TO USE WITH THE STUDENTS
Direct visit
REFERENCE TO THE GUIDELINE