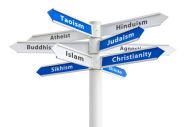 An interactive didactical map interactive didactical map giving access to sites with a religious relevance.
Back to the Religious Sites List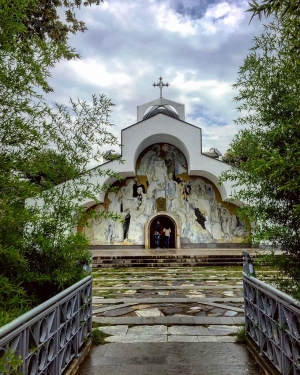 RELIGIONS
Orthodox, New age
DESCRIPTION OF THE RELIGIOUS SITE
DESCRIPTION
In modern times the area was made famous by the clairvoyant Vanga who lived here in the last years of his life. The area is situated at the foot of the ancient volcano Kojuh. The land is rich with healing mineral springs and pools. It is regarded as a place with high spiritual energy.
HISTORICAL RELEVANCE
Baba Vanga (1911–1996) was a revered Bulgarian mystic, clairvoyant, and herbalist. Many believed in her prophetic visions and supernatural abilities. Some of her predictions include historical events, universal peace and the second coming of Christ. Vanga was also a famous healer. Sick and suffering people flocked to her doorstep to receive remedies and blessings. They were so many, that one had to wait for hours or even days to meet Vanga. Baba Vanga has been the subject of numerous research projects, books and movies.
INTER-RELIGIOUS RELEVANCE
Vanga claimed that God spoke through her and also that she communicated with invisible spirits in the state of trance. She held a pantheistic worldview and spread the doctrine of reincarnation. Some elements of folk religion are evident in her teachings. She held an authority bestowed by the community of believers. Some of her esoteric teachings are recognized by New age devotees as parts of the common spiritual knowledge. While she was a professed Christian, she is regarded as a holy person by people of different congregations. Some Orthodox theologians explain Vanga's abilities as the result of the impact of demonic powers. Its manifestations, bordering on the occult, the induction of trance and the rejection of the afterlife contradict Christian doctrine.
RELIGIOUS INFLUENCE
In the last years of her life Vanga donated a charitable fund for the building of the St. Petka church in rupite. The saint revealed her will to her in a dream. Vanga said: "I want to erect a white church in Rupite that is a home to all believers, a place where people can pray and purify themselves. With the money that people of all religions and nationalities have given me, I want to build a temple of God for human salvation." Today Saint Petka church and the resting place of Vanga are popular destinations for pilgrims of various faiths.
HOW TO USE WITH THE STUDENTS
- Direct visit
- Virtual visit: See the photo galleries in the media resources section.
- Discussion: What was the most interesting or surprising thing learned?
REFERENCE TO THE GUIDELINE
VIDEOS
LINKS