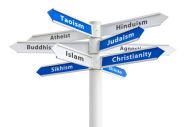 An interactive didactical map interactive didactical map giving access to sites with a religious relevance.
Back to the Religious Sites List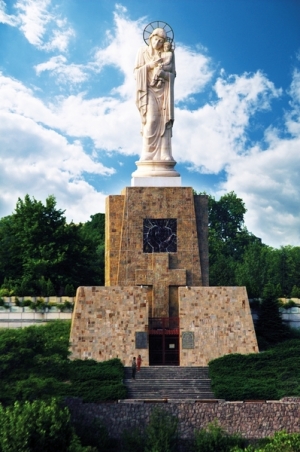 Blessed Virgin Mary monument
Haskovo, Bulgaria
RELIGIONS
Catholic, Islam, Orthodox
DESCRIPTION OF THE RELIGIOUS SITE
DESCRIPTION
This is the highest statue of Virgin Mary with Jesus in the world. The monument is 14 meters high and rests upon a 17-foot pedestal. Its total height is 32.8 m. The whole structure weighs 80 tons. A consecrated chapel is built in the base of the monument. The complex is open for visitors every day of the year. No entry fee is required.
HISTORICAL RELEVANCE
The Holy Mother has been considered the patron saint of Haskovo since the birth of the city. The religious complex was officially opened on September 8, 2003, and in 2005 it was recorded in the book "Guinness World Records".
INTER-RELIGIOUS RELEVANCE
Saint Mary is venerated by both Christians and Muslims and considered as a patron of all people in the region. The temple and monument in Haskovo are consecrated by the Bulgarian Orthodox Church, but are stylistically closer to the Roman Catholic canon.
RELIGIOUS INFLUENCE
Orthodox Christianity celebrates the Blessed Virgin Mary as the greatest saint, the most important holy person after God. Her image is widely represented in Orthodox iconography, hymnography and liturgy. Prayers addressed to the Holy Mother are of particular importance as she is closest to God and is the most decisive intercessor for the prayer before Him. The Virgin Mary holds a singularly exalted place in Islam and she is considered by the Qur'an to have been the greatest woman in the history of humankind.
HOW TO USE WITH THE STUDENTS
- Direct visit
- Virtual visit: Watch videos and see the photo galleries in the media resources section.
- Classroom activity: World Religions Through Art (
https://bit.ly/2KU1AAd
)
REFERENCE TO THE GUIDELINE
MEDIA RESOURCES
VIDEOS