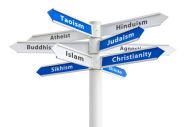 An interactive didactical map interactive didactical map giving access to sites with a religious relevance.
Back to the Religious Sites List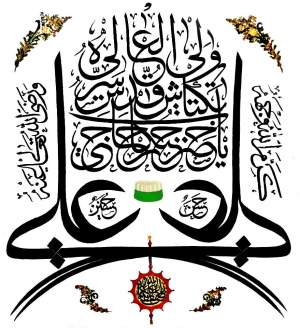 Yaran Baba Türbe
Chomakovo, Bulgaria
RELIGIONS
Islam, Paganism
DESCRIPTION OF THE RELIGIOUS SITE
DESCRIPTION
The mausoleum of the Alevi saint Yaran Baba is situated on the slope of Mount Dambali. Dozens of people come every year to offer the qurban sacrifice. The tradition continues without interruption since the 15th century. Many pilgrims also visit the site on Hıdırellez, when the waters running down from the mountain become holy.
HISTORICAL RELEVANCE
According to legend, Alevi dervishes have come to the Balkans long before the Ottoman army. They preached love and tolerance, attracting local people to their faith. Yaran Baba is a legendary dervish who worked miracles. He came in the Rodopi mountains from Horasan - the birthplace of the Bektashi order. Yaran Baba is described as a warrior and heavenly protector of the area. He is credited for letting out the famed Dambali healing spring by striking the rock with his fist.
INTER-RELIGIOUS RELEVANCE
Yaran Baba is venerated by both Alevi and Sunni Muslim. The two congregations have lived peacefully in the area for centuries. Many legendary tales about the miraculous abilities of the Bektashi dervishes are still told to this day. They are described as supernatural beings. Healing springs and peculiar rock formations are perceived as a divine manifestation of their power. The tombs and cult places blessed by the saints are charged with spiritual energy that worshipers can tap into. Some features of archaic pantheism are evident in folk religious beliefs and practices.
RELIGIOUS INFLUENCE
Two important Alevi feasts are held every year. One is called Nevruz. It coincides with the spring equinox on March 22. The other is one Ashura. It honors the sons of Imam Ali - Hassan and Hussein. The holiday is preceded by an extremely strict fasting that lasts for a month. For twelve days of it, devotees only eat cooked dried fruits and nothing else. One of the aims of the Alevi feasts is charity. After all, this is one of the five pillars of Islam. The collected money are used to provide to those in need.
HOW TO USE WITH THE STUDENTS
- Direct visit
CONNECTION WITH OTHER RELIGIOUS SITES
REFERENCE TO THE GUIDELINE
LINKS