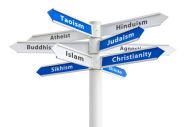 An interactive didactical map interactive didactical map giving access to sites with a religious relevance.
Back to the Religious Sites List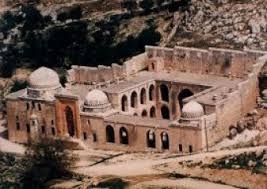 Kasimiye Madrasah
Cumhuriyet street 1711. Sk., Artuklu, Mardin
DESCRIPTION OF THE RELIGIOUS SITE
DESCRIPTION
After passing Mardin City Stadium on the way to Nusaybin on the New Road, you will arrive after the firefighting garage is turned to the right and you are 250 meters down. Buses to the old Mardin region, which is located downtown opposite the Mardin Governor's Office, will be in the center in 10 minutes.
HISTORICAL RELEVANCE
Immediately after the construction of the Chain Mithras in the time of Sultan Isa, it was presumably initiated by the same architect but left unfinished due to the Timurian and Akkoyunlu prints, and later completed by the Akkoyuns and then named after Cihangir's son Kasim (1457-1502). The Medrese, which has an open front to the south, is the largest of the Mardin structures. Open madrasah type, arranged around a single courtyard, two storeys and single eyvan. Cutting is made of stone and bricks. From the frontier, a corridor with a cradle vault connected by a crown door is entered. There is a mosque rising in two floors in the east. It is made up of cells arranged between the porticoes on two floors, around the large portiched courtyard entered from the portal. To the north of Avlun, there is a large eyvan cutting in the second floor and a pool in front of it. The place should be thought of as a complex rather than a madrasah alone. The zaviye-mausoleum next to it is proof of this.
INTER-RELIGIOUS RELEVANCE
This madrasah is visited by many tourists every year. The fact that it is far from the city center gives an advantage in terms of transportation. It is mostly a big structure and attracts attention with its architectural structure. The entrance to Medrese is open to visitors every day of the week and is free.
RELIGIOUS INFLUENCE
This madrasah is an important structure of the Artukids period. It shows the Islamic structure of Artukids. Today, it is an important building because it promotes the culture and the architecture of the period to people of different cultures
HOW TO USE WITH THE STUDENTS
REFERENCE TO THE GUIDELINE
MEDIA RESOURCES
VIDEOS
LINKS