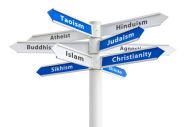 An interactive didactical map interactive didactical map giving access to sites with a religious relevance.
Back to the Religious Sites List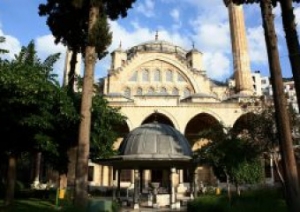 Muradiye Mosque
1905. street, center of Manisa
DESCRIPTION OF THE RELIGIOUS SITE
DESCRIPTION
Muradiye Mosque is located in the center of Manisa province. Transportation is very easy. It can be reached by bus from anywhere in the city.
HISTORICAL RELEVANCE
It is a mausoleum built between 1583-1585 in the name of Emperor Murat III. The mosque, designed by architect Sinan, is one of the most elegant examples of Ottoman architecture. Muradiye Mosque, the most glamorous part of the mosque, is a striking building with ivory adornments, covered with tiles, with two minarets built with inverted T-shaped cut stone and mihrab walls with large dome. The madrasa building in the complex has a simpler plan and a room covered with a dome. The plan of imarethanen which is located beside the medresa also resembles the medresa, and today these two sections serve as a museum. Between the madrasa and the mosque is a library built by Hüseyin Ağa from Karaosmanoğulları in 1812. Today, Mimar Sinan serves as the Children's Library.
INTER-RELIGIOUS RELEVANCE
Islamic belief in the place where the mosque is located.This mosque is visited by t thousands tourists every year. It is easy to visit because it is in the square in the center of Manisa. The tiles and architecture also attract tourists.
RELIGIOUS INFLUENCE
It represents the religion where it is. Islamic beliefs invite Muslims to "pray" for worship 5 times each day. Muslims who pray when they visit can be seen
HOW TO USE WITH THE STUDENTS
REFERENCE TO THE GUIDELINE
MEDIA RESOURCES
VIDEOS
LINKS