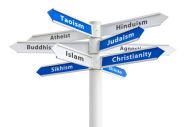 An interactive didactical map interactive didactical map giving access to sites with a religious relevance.
Back to the Religious Sites List
RELIGIONS
Catholic, Protestant, Orthodox
DESCRIPTION OF THE RELIGIOUS SITE
DESCRIPTION
Modern town of Akhisar is located on the main highway connecting Izmir and Istanbul. Even its history goes back to ancient times, there are few to remind this long and rich past. In Tepe Mezarlığı area in downtown. After the excavations in 1968 and 1969, in 2011 a new campaign of excavations has started in this area. Most of the remains are dated to Roman times (2nd to 6th centuries). The is a monumental building which can be identified as bishopric palace according to archaeologists. A Roman colonnade from 2nd -4th centuries in the north-south dirrections was partly unearthed as well.
HISTORICAL RELEVANCE
Thyatira (modern Akhisar) was one of the seven churches mentioned in the Revelation. The text mentions a certain self-claimed prophetess Jezebel who seduces Christians living in the town to commit sexual immorality as well as to eat things sacrificed to idols. The city was refounded by one of the generals of Alexander the Great, Seleucus I Nicator in 290 BC. It was an important commercial center in the roman times as the inscriptions mentions many trade guilds of different kinds such as dyers, bronze-smiths, linen-workers etc. It is believed that Paul and Silas might have visited the town.
INTER-RELIGIOUS RELEVANCE
The ancient past of the city is hardly recognizable apart from some ancient remains in the heart of the city surrounded by modern housings. But his relatively small area of ancient remains have been visited by the tour groups, especially Christian groups paying tribute to this church of the Revelation.
RELIGIOUS INFLUENCE
Since there is no Christian community living in the city, there is no religious influence to speak of.
HOW TO USE WITH THE STUDENTS
The didactical relevance and the proposed way to use with the students:
- Direct visit
A direct visit, if possible, would be the best way for students to experience the atmosphere of the place.
- Virtual visit (specify how)
A PPT presentation prepared by the tutor enriched with visuals.
- Classroom activity (pre- and post- visit)
Pre-visit activity: Students should be asked to search for history of Thyatira especially in early Christian era. They can be also asked to look for if there is any sanctuary of another faith in their region that was active before the predominant of the area they live in took over.
Post-visit activity:
A discussion in the class if tourism helps on mutual understanding among different faiths.
REFERENCE TO THE GUIDELINE