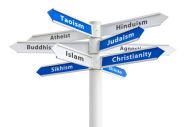 An interactive didactical map interactive didactical map giving access to sites with a religious relevance.
Back to the Religious Sites List
Sardis Synagogue
Sardis, Salihli, İzmir
DESCRIPTION OF THE RELIGIOUS SITE
DESCRIPTION
Sardis is on the highway between İzmir and Ankara and is about 80 km from İzmir. Partly restored synagogue (3rd century AD) is situated next to a Roman gymnasium. With its immensive size, the synagogue offers very fine examples of floor mosaics of the Roman era. On road next to the building in the north, there are shops attached to the wall of the synagogue owned by local Jews. Is Sardis there, among others, there is also the remains of a temple dedicated to Artemis.
HISTORICAL RELEVANCE
Sardis was an important center and capital of Lydians in the ancient times. This is where the first coin was minted giving the economical system on earth a total new dimension. According to records Jews has a prosperous life in the city during the Roman times when it was the capital of Province of Lydia. Considering most of the Jewish community in Turkey is of Sephardic origin, the existence of this synagogue gives clear signs of romaniote Jews during Early Christian Era. Moreover Sardis is also once of the Seven Churches of the Revelation (Rev. 3:1-6)
INTER-RELIGIOUS RELEVANCE
Even though the synagogue is not an active one today, from historical point of view, it leads to the Roman era when the society was more tolerant towards different faiths. Majority of the Jewish population in Turkey are of Sephardic origin. But the synagogue is a clear sign of Jews who lived in this geography even back in the Roman times.
RELIGIOUS INFLUENCE
Sardis is an ancient site and there is no religious influence to speak of for today. Moreover what is seen today is just a reminder of the heydays of the city.
HOW TO USE WITH THE STUDENTS
The didactical relevance and the proposed way to use with the students:
- Direct visit
A direct visit, if possible, would be the best way for students to experience the atmosphere of the place.
- Virtual visit (specify how)
A PPT presentation prepared by the tutor enriched with visuals.
- Classroom activity (pre- and post- visit)
Pre-visit activity: Students should be asked to search for history of Sardis especially in early Christian era. They can be asked to look for if there is any sanctuary of another faith in their region that was active before the predominant of the area they live in took over.
Post-visit activity:
A discussion in the class if tourism helps pn mutual understanding among different faiths.
REFERENCE TO THE GUIDELINE