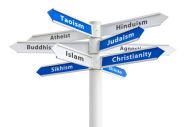 An interactive didactical map interactive didactical map giving access to sites with a religious relevance.
Back to the Religious Sites List
Antakya Choir of Civilizations (Intangible heritage)
Ulucami Mahallesi, Dolaşık Sokak, Bekir Sıtkı Kunt Caddesi ANTAKYA / TÜRKİYE
RELIGIONS
Judaism, Catholic, Islam
DESCRIPTION OF THE RELIGIOUS SITE
DESCRIPTION
The initiative of forming a chorus representing musical heritage of Antakya started in 2007 and now it is an registered association named The Civilization Choir of Antakya. The members of the chorus come from all different background and the main characteristics of them that they represent siz communities in the region: Sunnis, Alawis, Orthodox, Catholics, Jews and Armenians. According to the statement of Yılmaz Özfırat, the head of the association "by sharing some extant local beautiful values, the choir aims to open new horizons and draw humanity closer to beauty and truth, and by using music's universal language it strives to act as a bridge between civilizations." In the repertoire of the chorus, there exists songs
HISTORICAL RELEVANCE
Although the choir is rather new, the concept of it perfectly fits with the historical background of the region, multi-ethnic and multi-religion society that is still valid today.
INTER-RELIGIOUS RELEVANCE
This initiative is a clear praise to cultural outcomes of faiths through music. Its effect is more inter-cultural rather than inter-religious.
RELIGIOUS INFLUENCE
There is no religious influence to speak of. This is more about living together and to be aware of the existence of "the other".
HOW TO USE WITH THE STUDENTS
Concerts of the chorus via Youtube.
Pre-visit: Research on the role of music in faith and musical examples of different faiths.
Post-visit: Discussion on the role of music in faith.
REFERENCE TO THE GUIDELINE