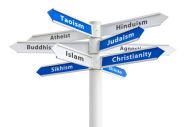 An interactive didactical map interactive didactical map giving access to sites with a religious relevance.
Back to the Religious Sites List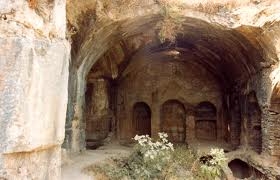 Ashab-ı Kehf Mağarası (The Cave Of Seven Sleepers)
Tarsus 12. Km, 33400 Tarsus/Mersin, Türkiye
RELIGIONS
Catholic, Islam
DESCRIPTION OF THE RELIGIOUS SITE
DESCRIPTION
"Aṣḥāb Al Kahf" cave is the cave of the "seven sleepers"the old story which many religions refer in different ways. The story is about a group of youths who hide inside a cave outside the city of Ephesus around 250 AD to escape a religious persecution and emerge 300 years later. There are many places in the "Middle east" that people believe the cave is in their region. Ephesus- Tarsus is the most common belief that the cave locates in Turkey.
HISTORICAL RELEVANCE
The story appears in Quran but it is mentioned in other religions too. The earliest version of this story comes from the Syrian bishop Jacob of Sarug (c. 450 – 521), which is itself derived from an earlier Greek source, now lost.An outline of this tale appears in Gregory of Tours (538–594), and in Paul the Deacon's (720–799) History of the Lombards. The best-known Western version of the story appears in Jacobus de Voragine's Golden Legend.
INTER-RELIGIOUS RELEVANCE
In Christian religion it is a story during pagan times of roman empire, "seven sleepers" is a miracle of faith. People living in many countries believe seven sleepers but they don't agree in the place of the cave. The most common belief in Turkey is that the cave is in Tarsus. The name Ephesus is thought to be the city Tarsus which had been nominated as Ephesus before.
RELIGIOUS INFLUENCE
Seven sleepers is a common religious story that many people know and share. In literature we can see the influence of the story. In Bible the story is told. Also in many Muslim orianted sources the story can be found.
HOW TO USE WITH THE STUDENTS
Tarsus is a town in the Meditterenian city Mersin. The cave is far from central touristic areas but there are many people visiting the cave. The chidren should be informed by their teacher before and during the visit.
REFERENCE TO THE GUIDELINE
MEDIA RESOURCES
LINKS