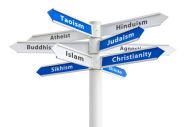 An interactive didactical map interactive didactical map giving access to sites with a religious relevance.
Back to the Religious Sites List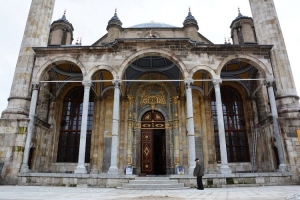 Aziziye Cami (Aziziye Mosque)
Aziziye Mahallesi, Selimiye Cd. 9 B, 42030 Karatay /Konya, Turkey
DESCRIPTION OF THE RELIGIOUS SITE
DESCRIPTION
It is in the middle of Konya bazaar. It is a very successful work of the last Ottoman architecture in the Turkish Baroque style. Two minarets with faded bases stand out on both ends of the three-domed last congregation sitting on six marble columns. It is covered with a spacious dome.
HISTORICAL RELEVANCE
Since the mosque was built by Sheikh Ahmed (1671-1676) was burned in 1867, Sultan Abdülazizi had re-built it in the name of his mother "Pertenihal"in 1874. The mosque is still used.
INTER-RELIGIOUS RELEVANCE
Konya is a prehistoric city. The city, which preserved its importance during the Roman and Byzantine periods, also gained a religious center identity in the early years of Christianity. Saint Paul also went to Konya during religious travels in Anatolia.In the Turkish period Konya became an Islamic center.
RELIGIOUS INFLUENCE
Konya is an Islamic center since 12th century in Turkey. There are many other important Islamic sites in this city.The historical texture is now mixed with an industrial city life.
HOW TO USE WITH THE STUDENTS
The Mosque can easily be visited by students. The teacher should warn the students about the rules to be followed in a mosque.
CONNECTION WITH OTHER RELIGIOUS SITES
Mevlana Museum - Aziziye Mah., Mevlana Cad. No:1, 42030 Karatay/Konya, Turkey
REFERENCE TO THE GUIDELINE
MEDIA RESOURCES
VIDEOS
LINKS