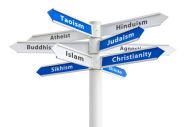 An interactive didactical map interactive didactical map giving access to sites with a religious relevance.
Back to the Religious Sites List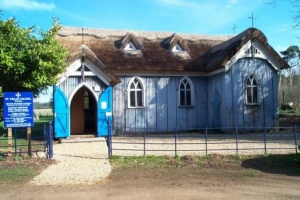 Kings Lynn: Church of St. Mary and St. Felix
Babingley, Sandringham Estate, King's Lynn, Norfolk, PE31 6AW
DESCRIPTION OF THE RELIGIOUS SITE
DESCRIPTION
The Church of St Mary and St Felix is part of The British Orthodox Church, which is a small autonomous Orthodox jurisdiction, originally deriving from the Syrian Orthodox Church. It was canonically part of the Coptic Orthodox Patriarchate of Alexandria from 1994-2015, before amicably returning to its original status in order to fulfil its mission more effectively. That mission is to the people of the British Isles, regardless of their ethnic and cultural background and is not the preserve of any one people. Orthodoxy is about the faith we hold ('right belief') and the way we worship. By maintaining the two thousand year tradition and life of Orthodox Christianity, we witness to the universal patrimony which belongs to all Christians. Yet conscious of our own religious history, we have a deep appreciation of the Orthodox heritage of these islands.
HISTORICAL RELEVANCE
On 2 June 1866 a former French Dominican priest, Jules Ferrette (1828-1904), was consecrated to the episcopate as "Bishop of Iona and its Dependencies" by the Oecumenical Metropolitan of the Syrian 'Jacobite' Church (Boutros ibn Salmo Mesko, 1799-1894). There was considerable opposition from the Established Church to what it considered an invasion by a foreign jurisdiction and attempts to question the authenticity of the new bishop, despite the British Consul in Damascus having witnessed the Instrument of Consecration. The Oecumenical Metropolitan subsequently became Syrian Patriarch of Antioch in 1872 as Mar Ignatius Boutros IV. The 1994 Protocol with the Coptic Orthodox Church recognized the British Orthodox Church as "A local church, holding to the historic faith and order of the Apostolic Church, committed to the restoration of Orthodoxy among the indigenous population and desiring to provide a powerful witness to the Orthodox Faith and Tradition in an increasingly secular society."
INTER-RELIGIOUS RELEVANCE
Much of the time and energy of the British Orthodox Church is spent instructing those who want to receive the riches of the Orthodox Faith as well as supporting those small communities which are scattered about the country, sometimes as families or as individuals.
RELIGIOUS INFLUENCE
The clergy are often obliged to travel considerable distances in order to minister to remote members of their flock. They are convinced that the Orthodox Faith is the fullness of the Christian life, and that they have a great responsibility to share this Faith with all those among whom they live.
HOW TO USE WITH THE STUDENTS
Direct visit
REFERENCE TO THE GUIDELINE