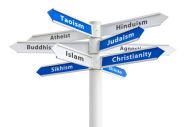 An interactive didactical map interactive didactical map giving access to sites with a religious relevance.
Back to the Religious Sites List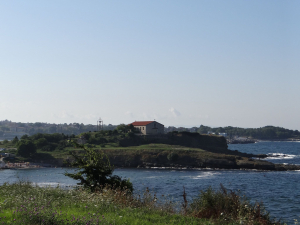 Church "Assumption" in Tsarevo
on the southern peninsula of Tsarevo
DESCRIPTION OF THE RELIGIOUS SITE
DESCRIPTION
The Assumption Church lonely towers on the southern peninsula of the city. It is situated on the territory of Vasiliko district, where the town of Tsarevo originally arose. After a large fire in 1882, it was shifted to the side, but after some time the old town was restored and today it is a neighbourhood of Tsarevo.
HISTORICAL RELEVANCE
At the same place there was an older church named "Holy Trinity". Some icons of the last decades of the 18th century remind of it. The format of these icons is smaller and their adaptation to a new iconostasis speaks of the existence of an older one. On them are painted also pictorial corrections by the painter G. Polixoidou.
INTER-RELIGIOUS RELEVANCE
For many years, the Assumption Church had not been accessible to visitors because of the many thefts, the missing valuable icons and the bare space of its interior.
RELIGIOUS INFLUENCE
The church is cut into the sea seen from afar. Behind it still exists a part of an old Greek cemetery, on the tombstone differ Greek initials. The temple is surrounded by a well-kept garden, with benches placed to rest and fill with the energy of the vast expanse of sea.
HOW TO USE WITH THE STUDENTS
The students should visit the church in order not only to get to know a church that is situated on a peninsula, but to admire the nature as well.
REFERENCE TO THE GUIDELINE
MEDIA RESOURCES
VIDEOS
LINKS