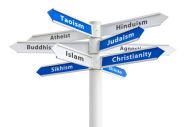 An interactive didactical map interactive didactical map giving access to sites with a religious relevance.
Back to the Religious Sites List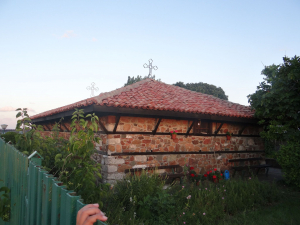 Church "Ascension of Christ" in Ahtopol
14, Briz Str., 8280 Ahtopol
DESCRIPTION OF THE RELIGIOUS SITE
DESCRIPTION
The church "Ascension of Christ" in Ahtopol is located in the eastern part of the peninsula on which the town is situated. It is located on a high seafront, which on one side goes down almost vertically.
HISTORICAL RELEVANCE
The exact date of the construction of the temple is unknown. It is believed that the church was built in 1796, until the date mentioned in commemorative Greek inscriptions in the apse. However, it is not about the building of the temple, but rather about the time the walls were painted indoors. It is believed that the church "Ascension of Christ" was created on the basis of another ancient church in the Middle Ages.
INTER-RELIGIOUS RELEVANCE
In the temple there are preserved frescoes of Deisis. It should be noted that the images of saints on the frescoes made by the canons are not Bulgarian, and the style is Byzantine and iconographic.
RELIGIOUS INFLUENCE
The church ''The Ascension of Christ" - a unique architectural monument not only because of its impressive age. In 1918, as a result of strong fire Ahtopol almost completely burned. The beach church was one of the few buildings that miraculously escaped the fire. Now this temple is perhaps the only proof of the architecture that existed in the town before the beginning of the twentieth century.
HOW TO USE WITH THE STUDENTS
The students should visit the church in order to broaden their knowledge.
CONNECTION WITH OTHER RELIGIOUS SITES
REFERENCE TO THE GUIDELINE
MEDIA RESOURCES
VIDEOS
LINKS