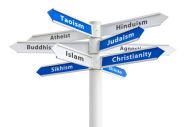 An interactive didactical map interactive didactical map giving access to sites with a religious relevance.
Back to the Religious Sites List
Postinpus Baba Zawiya, Yenisehir
Yenigün Mahallesi, 16900 Yenişehir/Bursa
DESCRIPTION OF THE RELIGIOUS SITE
DESCRIPTION
This is an example of the "mosques with zawiya". It was designed to host iterant dervishes and travellers. In this kid of building built from the beginning of the 14th century through the middle of the 16th century, the prayer hall was distinctly separate from other areas within the building. The rooms on the south and north were lodges for the travellers to stay. It was usual to have mihrab showing the direction of praying toward Mecca directly on the opposite of the entrance but in this building it was set on the wall that is on the left. This could have been due to concerns or necessities forced by the urban texture.
HISTORICAL RELEVANCE
The plan of the monument was quite typical from the early Ottoman era when the Ottomans being one of the several Turkish emirates in Asia Minor with the effort of extending their territory, they were also supporting the initiative of conversion of the local people into Islam. Taking the multi-ethnic population of the Ottoman Empire into consideration, this was not a forced initiative that was urging the local people to convert into Islam. It was rather an initiative to convince the locals on the new faith.
INTER-RELIGIOUS RELEVANCE
Having an overwhelming majority of Muslims living the region, this monument has no contemporary inter-religious relation but it has references to the past how the population was converted into the faith of the ruling authority.
RELIGIOUS INFLUENCE
Today, there is no specific religious influence to speak of. But from the religious historical point of view, those mosques with zawiya had an important role for Islam to spread out.
HOW TO USE WITH THE STUDENTS
- Direct visit
If possible, a direct visit would be of most value.
- Virtual visit (specify how)
A virtual visit by PPP prepared by the teacher.
- Classroom activity (pre- and post- visit)
A pre-visit research on if (and how) a new ruling authority tries to convert local people into the new faith.
Post-visit discussion: If any type of conversion happened in their country/region in history.
REFERENCE TO THE GUIDELINE