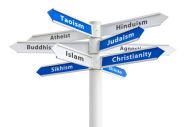 An interactive didactical map interactive didactical map giving access to sites with a religious relevance.
Back to the Religious Sites List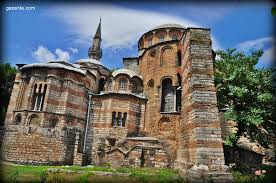 Kariye Camii (St. Savior in Chora), Istanbul
Dervişali Mahallesi, Kariye Cami Sk. No:8, 34087 Fatih/Istanbul, Türkiye
DESCRIPTION OF THE RELIGIOUS SITE
DESCRIPTION
Built in the 11th century and decorated in the 14th, the Church of St. Savior in Chora (formerly the Kariye Camiiand now the Kariye Müzesi) in Istanbul contains one of the best-preserved collections of Byzantine mosaics and frescoes anywhere.
HISTORICAL RELEVANCE
The first church on this site was built in the 4th century as part of a monastery complex outside the city walls of Constantinople. This is the reason for the "in Chora" part of its name - chora zonton means "in the country" in Greek. The present building dates from the 11th century. The interior was restored and richly decorated with mosaics and frescoes in the early 14th century by Theodore Metokhites, Grand Logothete of the Treasury. When the church was converted into a mosque in the 16th century, the Byzantine mosaics were covered in plaster. This protected them for several centuries. They were first uncovered in the 19th century, but the government ordered that those in the prayer hall section of the mosque be re-covered. American archaeologists uncovered the mosaics for good during World War II and the church-turned-mosque became a secular museum in 1947.
INTER-RELIGIOUS RELEVANCE
The museum visited by many tourists every year.
RELIGIOUS INFLUENCE
It represents the dominant belief of the local folk and previous folk of Anatolia; it is an important place for both Muslims and Christians.
HOW TO USE WITH THE STUDENTS
Direct visit is allowed, students may go on vocations.
REFERENCE TO THE GUIDELINE