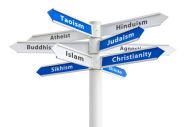 An interactive didactical map interactive didactical map giving access to sites with a religious relevance.
Back to the Religious Sites List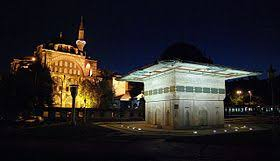 Kılıç Ali Pasha Complex
Kemankeş Karamustafa Paşa Mahallesi, Kemeraltı Cd. No:50, 34425 Beyoğlu/İstanbul
DESCRIPTION OF THE RELIGIOUS SITE
DESCRIPTION
The Kılıç Ali Pasha Complex is a group of buildings designed and built between 1580 and 1587 by Mimar Sinan, who at the time was in his 90s. The mosque itself was constructed in 1578-1580. It is located in the Tophane neighbourhood of the Beyoğlu district of Istanbul, Turkey. It is named after Kılıç Ali Pasha. It consists of a mosque, a medrese, a hamam, a türbe, and a fountain. Originally, it had been on the coastline, but since the sea in front of it has been filled again, it is now surrounded by other buildings.
HISTORICAL RELEVANCE
The complex was built on the orders of the Kapudan-i Derya (Grand Admiral) Kılıç Ali Pasha. When the Pasha was told to build the complex on the sea for being the Chief Captain, he had the mosque built on the land reclaimed from the sea.
INTER-RELIGIOUS RELEVANCE
The mosque visited by many tourists every year.
RELIGIOUS INFLUENCE
It represents the dominant belief of the local folk, and it invites Muslims for pray and worship with Azan .
HOW TO USE WITH THE STUDENTS
Direct visit is allowed, students may go on vocations.
REFERENCE TO THE GUIDELINE