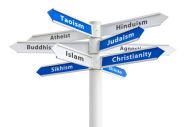 An interactive didactical map interactive didactical map giving access to sites with a religious relevance.
Back to the Religious Sites List
Al-Mustafa Islamic Centre Ireland
31 Coolmine Industrial Estate Blanchardstown, Dublin 15. Ireland
WEB SITE
www.islamiccentre.ie
DESCRIPTION OF THE RELIGIOUS SITE
DESCRIPTION
Al-Mustafa Islamic Centre Ireland, which started its activities as Clonee Mosque based in the village of Clonee in 2004, has now become one of the mainstream and leading Islamic Centres in Ireland. The Centre was established to provide : • the Muslim Community in Ireland a religious and spiritual platform to improve their religion and spirituality • Promote peace, harmony, integration and tolerance • Promote friendly relations between Muslims and non-Muslims • high quality authentic traditional education to children and youth • various other services to the Muslim community
HISTORICAL RELEVANCE
Islamic Educational & Cultural Centre was established by the Ameer of Al-Mustafa IECC,Shaykh Umar Al-Qadri, in 2005 to provide the Muslim community in Dublin 15 a religious, spiritual and educational platform. IECC was moved to Ongar, Damastown and later to the current permises in Coolmine Industial Estate, Blanchardstown. In Damastown the name changed officially to Al-Mustafa Islamic Educational & Cultural Centre. It was inaugurated in 2008 by the late Minister of Justice Mr. Brian Lenihan in a blessed event in which Imams of all Irish Mosques and leaders of other faiths came together for the inauguration of Al-Mustafa Islamic Centre Ireland.
INTER-RELIGIOUS RELEVANCE
Al-Mustafa Islamic Centre Ireland is the most diverse Islamic Centre in Ireland as its members belong to many different ethnic communities. It is the relationship of faith that binds the whole Muslim Ummah together and this beauty and diversity of the Muslim Ummah is reflected in the congregation, management and leadership of Al-Mustafa Islamic Centre Ireland.
RELIGIOUS INFLUENCE
The Islamic Centre of Ireland promotes pluralism through various activities.
HOW TO USE WITH THE STUDENTS
Virtual visit www.islamiccentre.ie
REFERENCE TO THE GUIDELINE
MEDIA RESOURCES
LINKS