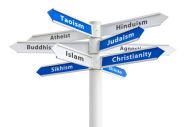 An interactive didactical map interactive didactical map giving access to sites with a religious relevance.
Back to the Religious Sites List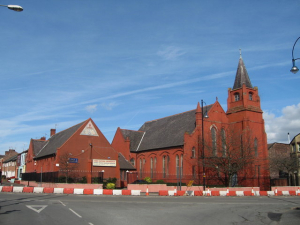 Shri Radha Krishna Temple, Liverpool
253 Edge Lane, Liverpool, L7 2PH, United Kingdom
DESCRIPTION OF THE RELIGIOUS SITE
DESCRIPTION
The Hindu Cultural Organisation is a charitable trust founded by the Indian community of Liverpool. Liverpool has an increasing Hindu population comprising of Businessmen, Doctors, IT professionals, Private and Public Sector employees and students coming from India to seek higher education. Shree Radha Krishna Hindu Temple is formed by the Hindu community in Liverpool to practice their religious faith.
HISTORICAL RELEVANCE
The Hindu religion is the oldest known religion dates back to 3000 BC. The first Hindu temple was set up at 31 Botanic Road Liverpool in 1957 by a group of devotees. In 1976, the temple moved to its present location. The organisation has a constitution and the temple functioning is carried out as per its guidelines.
INTER-RELIGIOUS RELEVANCE
The essence of Hinduism is to spread and follow the ethos of love, peace and devotion towards the almighty in a secular society which is so diverse and complex in nature. HCO works with other faiths to promote harmony.
RELIGIOUS INFLUENCE
Puja and Arti is performed daily. Every Tuesday, a gathering of devotees take part in puja and arti followed by meals prepared in the temple's kitchen.
HOW TO USE WITH THE STUDENTS
Direct visit
REFERENCE TO THE GUIDELINE
LINKS