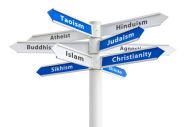 An interactive didactical map interactive didactical map giving access to sites with a religious relevance.
Back to the Religious Sites List
York Minster
York Minster, Deangate,York, YO1 7HH, United Kingdom.
DESCRIPTION OF THE RELIGIOUS SITE
DESCRIPTION
The Cathedral and Metropolitical Church of Saint Peter in York, commonly known as York Minster, is the cathedral of York, England, and is one of the largest of its kind in Northern Europe.nIt is one of the world's most magnificent cathedrals with vast spaces and breathtaking medieval architecture. York Minster is also a living church with a thriving community made up of people of all ages. For many, York Minster is their regular place of worship. York Minster is the mother church of the Diocese of York.
HISTORICAL RELEVANCE
With Roman roots and links to Viking York, the Minster in various forms has been at the centre of Christianity in the north of England since the 7th century. It was consecrated and declared complete in 1472.York Minster was heavily looted and damaged during the English reformation with many phases of restoration taking place during the 18th and 19th centuries. The Minister has been victim to both accidental fires and deliberate arson attacks throughout its history with the most recent in 1984 thought to be caused by lightning.
INTER-RELIGIOUS RELEVANCE
The Minster's mission statement is 'Our work to invite everyone to discover God's love.' nnYork Minster celebrates their faith daily in acts of worship to which all are welcome and welcomes visitors of all ages, and from all over the world, whether Christian or not.'
RELIGIOUS INFLUENCE
To play an active role, across the Diocese of York and the Northern Province of the Church of England supporting the work of the Archbishop, sharing our skills and knowledge and working with communities and partners to further our mission;nTo inspire people, through the story of Jesus Christ, through our worship, prayer and music and through the heritage and history of York Minster, onto a journey of personal and corporate transformation;nTo engage all our community in a participative and consultative way;nTo put learning and the transformation of ourselves and of others at the heart of all we do;nnYork Minster Website – Our purpose
https://yorkminster.org/about-us/mission-statement-accounts-policies/
HOW TO USE WITH THE STUDENTS
REFERENCE TO THE GUIDELINE
LINKS