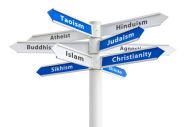 An interactive didactical map interactive didactical map giving access to sites with a religious relevance.
Back to the Religious Sites List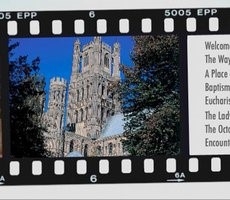 Ely Cathedral
The Chapter House The College Ely Cambridgeshire CB7 4DL England
DESCRIPTION OF THE RELIGIOUS SITE
DESCRIPTION
Ely Cathedral is one of the most important places of worship in the East of England. It stands as a symbol and focus of the presence of God in the world and is served by a community of people who work and worship in this place. Three services are held at the Cathedral every day of the year without exception. It is open to all visitors.
HISTORICAL RELEVANCE
The Cathedral was founded as a monastery in 673 by St. Etheldreda, a Saxon Princess from East Anglia, the site of whose shrine is in front of the High Altar. Destroyed by the Danes in 870, the monastery was re-founded as a Benedictine community in 970. Work on the present building commenced in the early 1080's under Abbot Simeon. The monks knew that only the best can ever be good enough to offer to God. They built this massive church as an offering to him, and the worship that has been offered here ever since is an echo in words and music of their practical work as builders. It is a place made holy by the associations of the centuries, and a place where today, you can be quiet and meet God our creator. It became a Cathedral - the seat of the Bishop - in 1109. Henry VIII closed the monastery in 1539 but it has continued to exist as a Cathedral to the present day.
INTER-RELIGIOUS RELEVANCE
Ely Cathedral is a beautiful, historic place of worship and a unique educational resource. Around ten thousand school children visit the Cathedral every year. For young people, we offer a variety of experiences and activities that support and enrich the National Curriculum including joint visits with Ely Museum and the Stained Glass Museum. For adults, public debates and lectures provide opportunities for reflection on moral issues and Pilgrimage Tours and Ely Experience weekends give a unique insight into the Cathedral and its meaning. The Education Department runs a Holiday Drop In on Mondays and Wednesdays from 10am - 12pm during all school holidays (excepting Bank Holidays). They are open to all ages and free of charge! Each week has a different theme to suit the time of year and a new trail to help children explore the Cathedral. Please join us in the Lady Chapel.
RELIGIOUS INFLUENCE
Thousands of visitors come to Ely Cathedral each year, from all over the world. Few are ever disappointed, for there is something here for everyone. Lovers of architecture will rejoice in the many different styles, blending to make the whole. History abounds around every corner, and the beauty created by artists in wood, stone and glass is everywhere.
HOW TO USE WITH THE STUDENTS
- Direct visit
- Virtual visit
https://www.elycathedral.org/education
- Classroom activity (pre- and post- visit) – history of Ely Cathedral and the surrounding area; history of Benedictine monks
REFERENCE TO THE GUIDELINE
VIDEOS
LINKS
Ely Cathedral

When it was built Ely was only a small settlement, the town grew up around the Cathedral. The Benedictine monks only concern was to glorify God, and nothing less than a building on a majestic scale would do.

Lectures

19 May 2016 'A Vision for the Common Good' Canon Dr Malcolm Brown, Head of Mission and Public Affairs Division, Church of England. 26 October 2014 - Ely Cathedral and Amnesty International Ely City Group present 'The Ben Jupp Memorial Lecture' by Perico Rodríguez - 'Behind Closed Doors'