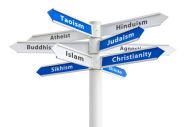 An interactive didactical map interactive didactical map giving access to sites with a religious relevance.
Back to the Religious Sites List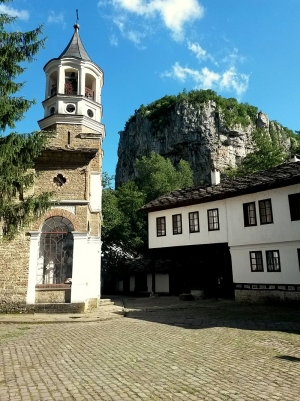 Dryanovo monastery
situated in the picturesque gorge of Dryanovo River , 4km away from the town of Dryanovo, 14km away from Gabrovo and 24km away from the historical town of Veliko Turnovo
DESCRIPTION OF THE RELIGIOUS SITE
DESCRIPTION
Draynovo Monastery was founded in the end of 12th and the beginning of 13th century, as it was initially located nearly 2km far from the present monastery complex. The monastery was one of the main centers of Hesychasm and it was a shelter to many monks in the 14th century. The holy cloister was destroyed by the invading Ottoman troops in the end of 14th century. Subsequently, it was reconstructed in a new place in the area popular as "The big St. Archangel". Unfortunately, the second monastery shared the cruel fate of the first one.
HISTORICAL RELEVANCE
Dryanovo Monastery was built in the end of 17th century at the place where it is situated nowadays. In fact, at that time a church and a small chapel "Holy Mother's Assumption" were also built. In addition, a school was functioning in the same period. The history of Dryanovo Monastery is closely related to the struggles of Bulgaria nation for liberation. One of the main quarters of the Bulgarian Central Revolutionary Committee in Turnovo was located exactly in the monastery and famous rebel leaders such as Vassil Levski and Georgi Izmirliev were often found there.
INTER-RELIGIOUS RELEVANCE
There was a secret storeroom for food and arms, which was the reason why rebel leaders Priest Hariton and Bacho Kiro used the monastery as their fortress at the time of the April uprising. In the course of 10 days the rebels stood against the pressure of the Ottoman troops. After the rebel had been defeated, the monastery was set to ashes, but later on it was restored. In 1897 an ossuary was raised in memory of the perished insurgents.
RELIGIOUS INFLUENCE
The monastery has its appearance since 1880 when it was completely restored after its conflagration by Ottoman Turks during April Uprising. In fact, only the temple has been preserved since then and it has been kept in its original condition. The renovation of the monastery was started at the time of the abbot Rafail, during the 40es of the 19th century. The residential buildings were built at that time, whereas the new church was finished in 1845. Gradually, the renovated Dryanovo monastery, became a religious and cultural centre and one of the largest and well-kept cloisters in the regions of Turnovo.
HOW TO USE WITH THE STUDENTS
The direct visit would be very useful for the students to broaden their knowledge.
REFERENCE TO THE GUIDELINE
MEDIA RESOURCES
VIDEOS
LINKS