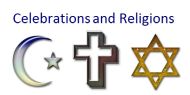 Description and comparative analysis of the celebrations of different religions and confessions
Celebrations

1.4. Feast of the Holy, Glorious, and Praiseworthy Chiefs of the Apostles, Peter and Paul
The feast day of Saints Peter and Paul is an "ecumenical" feast, which is celebrated on the same date (June 29th) by all the Eastern Christian Churches, both Catholic and Orthodox, and by the Latin Church. It dates back to the first centuries of Christianity, and since 3rd century there have been testimonies, both archaeological and literary, of this celebration.

The Byzantine tradition calls Peter and Paul "the first coryphaei" (those who occupy the first place, the highest dignity) and also "the first in dignity".

The celebration of this day is preceded by a period of fasting, of variable duration as taking place after the Sunday of Pentecost. It foresees a particular ceremony in the prayers of the whole day, and the veneration of an icon in which the Saints Peter and Paul are represented together, often in the act of supporting the Church.

Linked to the present feast day of the two Apostles the celebration of the Twelve Apostles, disciples of the Lord, taking place the following day, in the Byzantine tradition can be found.
Pictures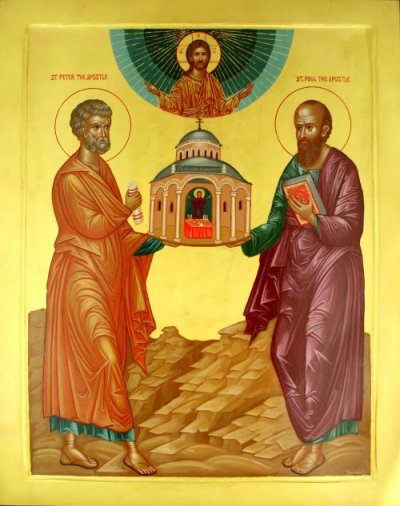 Icons of the Apostles supporting the Church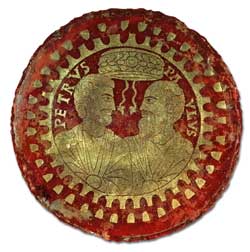 Golden glass with the busts of Peter and Paul (4th century), Sacred Museum, Apostle Library, Vatican City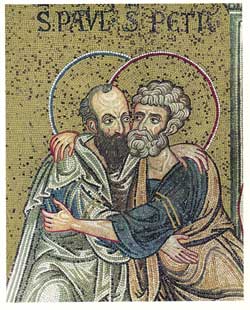 Meeting of Peter and Paul, mosaics of the Monreale Cathedral, Monreale, Palermo -Italy, 12th century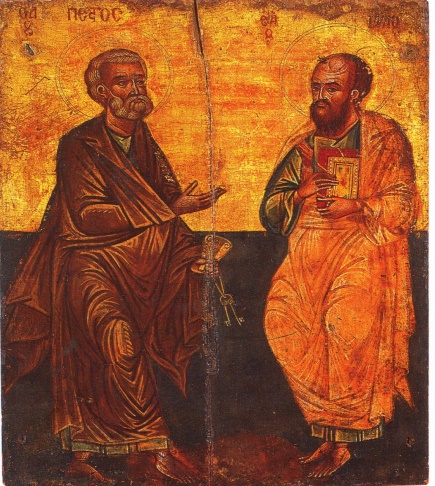 Icon of the Saint Peter and Paul, 17th century, Aleppo, Syria
Videos
Divine Liturgy in the Saint Nicholas Russian Orthodox Church in Nice, during the Feast day of Saint Peter and Paul