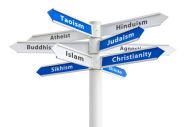 An interactive didactical map interactive didactical map giving access to sites with a religious relevance.
Back to the Religious Sites List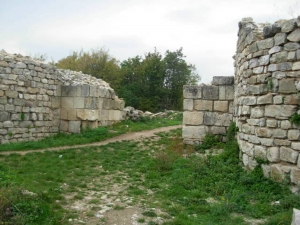 Fortress Misionis, Turgovishte
7 km away from the town of Targovishte in Preslavska mountain.
DESCRIPTION OF THE RELIGIOUS SITE
DESCRIPTION
Misionis is early Byzantine and medieval fortress located 7.3 km away from Targovishte on the road to Omourtag at the beginning of the Dervish passage on the heights of the Preslav Mountain. The fortress used to stretch over an area of 25dka, and has an irregular shape with walls 3 to 4 meters high.
HISTORICAL RELEVANCE
The fortress was built during the reign of Justinian I in the V century as part of the defensive system of Byzantium. Its aim was to stop the raids of Slavs, Bulgars and Goths. Before the formation of the Bulgarian country the fortress was destroyed in the sixth century. A new settlement was founded at the end of the IX century on the ruins of the old castle. In XII - XIV century the fortress wall was rebuilt from the stones and mortar with wooden beams as apart of the defense system of the capital Tarnovo. The outer city was located north of the fort. Misionis was one of three forts guarding the pass.
INTER-RELIGIOUS RELEVANCE
This fortress is mentioned in the book of Mohammed al-Idrisi in 1153. The excavations have not been finished even today and the mysteries around the fortress and the ancient city are even more than before. According to the latest theories of archaeologists and historians the famous battle between Nikifor the first and khan Krum, did not take place in the Varbishki passage, but near the Misionis fortress.
RELIGIOUS INFLUENCE
The first excavations were started in 1962 by prof. Dimitar Ovcharov. A huge church with a baptistery, guard rooms and residential buildings were found inside. The slopes of the hills were covered with neighborhoods that archaeologists explored partially. A second Christian church was found in one of the neighborhoods – an old Basilica. The excavations were resumed in 2004 by archaeologist Angel Konakliev. Angel Konakliev found that the city was much larger than previously thought. In the dense forest, he found another wall surrounding the neighborhoods. According to preliminary observations urban area probably exceeded 200 acres. Undoubtedly, the biggest discovery was the third early Christian which was again a basilica. It is hundreds of meters outside the excavated by Dimitar Ovcharov fort and apparently was used by the remote neighborhoods. Furthermore the archeologists excavated the foundations of several houses. The temple was located on a small square, specially shaped by buildings of the city.
HOW TO USE WITH THE STUDENTS
The students should visit the fortress in order to learn more about it.
CONNECTION WITH OTHER RELIGIOUS SITES
REFERENCE TO THE GUIDELINE
MEDIA RESOURCES
VIDEOS
LINKS