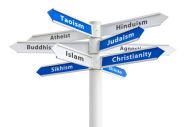 An interactive didactical map interactive didactical map giving access to sites with a religious relevance.
Back to the Religious Sites List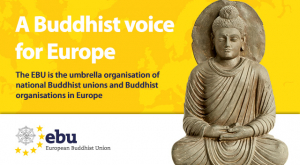 European Buddhist Union
4 place Albert Londres, 75013 Paris, France
DESCRIPTION OF THE RELIGIOUS SITE
DESCRIPTION
The European Buddhist Union is an international umbrella association of Buddhist organisations and national Buddhist unions in Europe.

We envision a fellowship of European Buddhists bringing Buddhist ideas and principles into European society.

In 2008 the EBU obtained official participatory status with the Conference of International Non-Governmental Organisations at the Council of Europe.
HISTORICAL RELEVANCE
The EBU was founded in 1975 as an umbrella association for existing European Buddhist organisations.

The influence of Buddhism and Europe upon each other goes back much further than the 19th or 20th centuries: there has been much interaction between Buddhism and European culture since the beginning of Buddhism in India in the 5th century BCE.
INTER-RELIGIOUS RELEVANCE
The European Buddhist Union is guided by an international council elected by a general assembly of all member organisations. The present council was elected for 3 years in September 2017.

We bring together almost 50 member organisations from 16 European countries. We regret we cannot offer individual membership at present.
RELIGIOUS INFLUENCE
Our mission is to: facilitate international exchange and promote spiritual friendship amongst European Buddhists; to support social action and ideas motivated by Buddhist values; and to amplify the voice of Buddhism in Europe and worldwide.

The European Buddhist Union is supported by donations and by annual member subscriptions. Your donation will help us to continue and expand our work.
HOW TO USE WITH THE STUDENTS
Virtual visit, through their very descriptive website.
REFERENCE TO THE GUIDELINE
MEDIA RESOURCES
VIDEOS
EBU Conference 2018

Video from the European Buddhist Union conference event "Wisdom and Compassion", April 2018, Benalmádena, Spain
LINKS