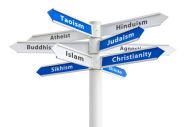 An interactive didactical map interactive didactical map giving access to sites with a religious relevance.
Back to the Religious Sites List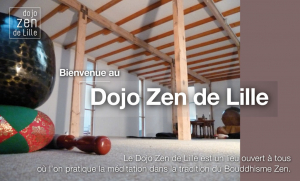 Dojo Zen de Lille
69 Rue Coustou, 59800 Lille
DESCRIPTION OF THE RELIGIOUS SITE
DESCRIPTION
Within French Buddhism, the Lille Zen Dojo intends to represent Soto Zen in Lille in the tradition of masters Kodo Sawaki and Taisen Deshimaru.

These two Japanese monks insisted on the practice of meditation, which is the essence of Zen.
HISTORICAL RELEVANCE
The Zen Dojo of Lille was created in 1973. It operates as an association under the 1901 law under the responsibility of members engaged in this practice.

It is linked to the International Zen Association (AZI) by a charter and a "referent" Master who is part of the spiritual direction of the AZI.
INTER-RELIGIOUS RELEVANCE
The Zen Dojo of Lille is a place open to all where meditation is practiced in the Zen Buddhist tradition.

The AZI is itself a member of the Union Bouddhiste de France (UBF), a federation that brings together the various schools of Buddhism in France and represents them before the public authorities. The UBF organizes television broadcasts on Buddhism on France 2 on Sunday mornings (Buddhist Wisdom).
RELIGIOUS INFLUENCE
In Zen, the mind of the beginner, shoshin in Japanese, is extremely important. Everyone is invited to cultivate their "beginner's spirit". This is why the newcomer in a dojo is welcomed into a spiritual dynamic to which he also contributes.
HOW TO USE WITH THE STUDENTS
Direct visit
REFERENCE TO THE GUIDELINE
MEDIA RESOURCES
VIDEOS
Symposium - The zen dojo in the city today

"A zen dojo in the city today": discover in pictures the studious and concentrated atmosphere of the conference which took place at the Zen temple of La Gendronnière at the end of December 2017. On the occasion of the traditional winter retreat, many dojo responsibles and committed practitioners had made the trip.
With the end: great opportunities for exchanges, discussions, disagreements and new projects!
And above all: the joy of feeling part of such a great sangha :-)
A special review summarizing the discussions will be published in the course of 2018.
A movie directed by Philipp Funk
LINKS